Before my daughter was born my husband and I discussed how we would raise her in regards to dietary choices. Just a few months prior to birth I discovered my gluten intolerance and so after doing my research I knew we would keep her gluten free. But what about birthday parties? What about sweet treats? My husband would ask me. Why can't we allow her to do what "normal" kids do?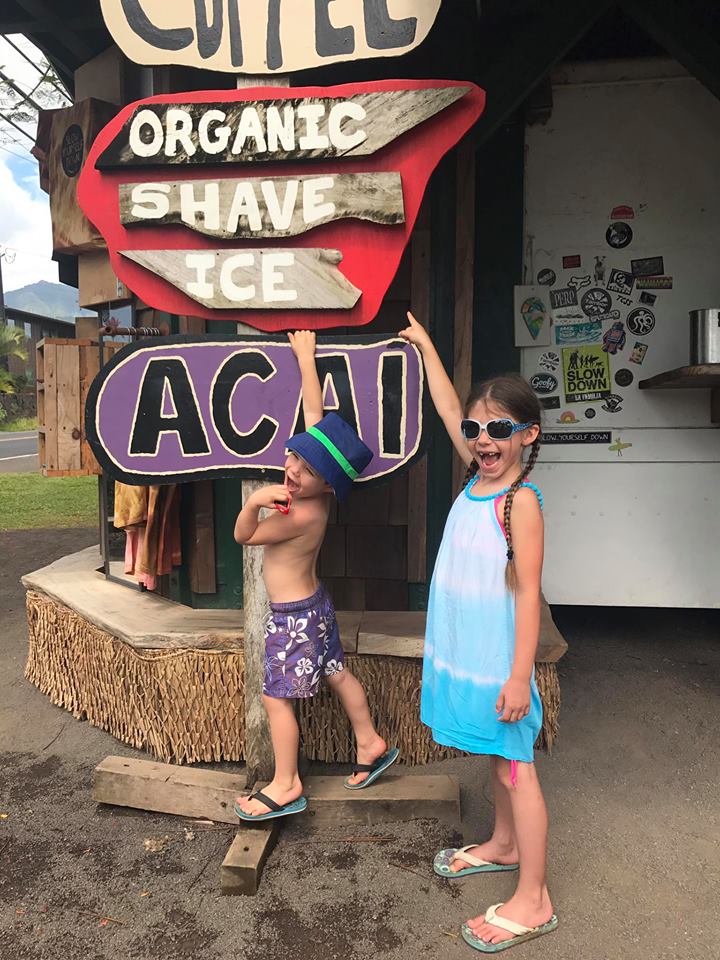 Why is it assumed "normal" for kids to eat candy, junk food, processed sugar and food colouring? Well because that's what we both were brought up on so it must have been ok then right? I used to drink more soda then water, eat more processed food then fresh and what I had because of it was health concerns, mood disorders and autoimmune disease.
The more I learned the more I knew I didn't want that for my daughter. So my husband and I came to the decision we would avoid those "normal" kid treats or discover healthy alternatives.
So when we were told about this place while visiting Kauai we had to go. Organic, food dye free shaved ice!! Yes! I have not had a shaved ice in who knows how long and this was a first for my kids. Have they seen others eat them before yes of course but they never got to experience it because those were all packed full of numerous food dyes which my kids know we avoid cause they are bad for their brains.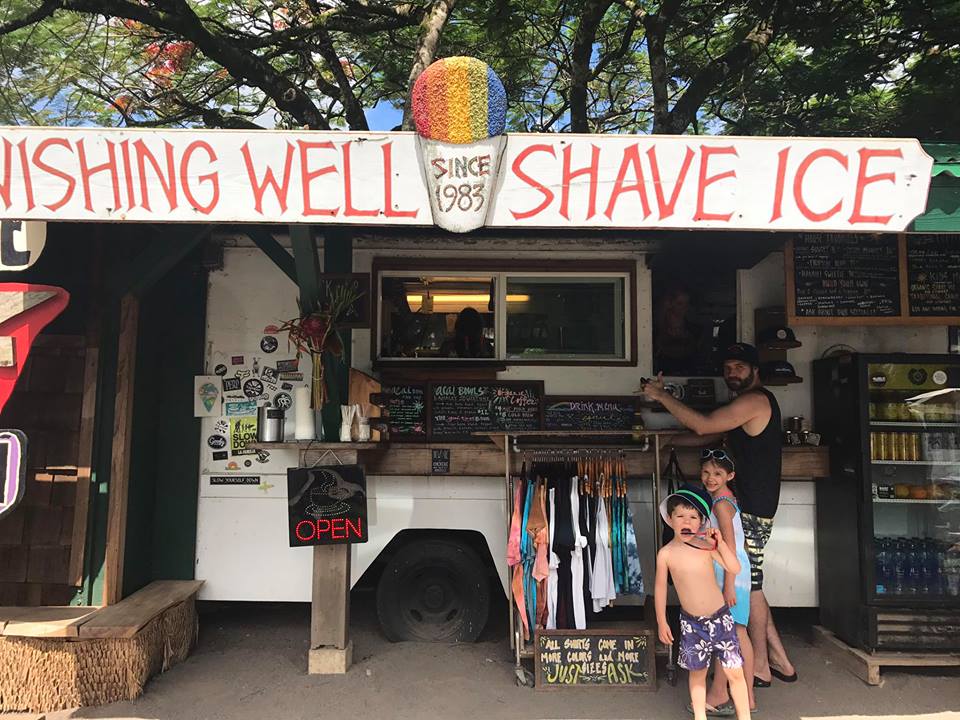 Did they enjoy it? Yes! Did they finish that huge bowl? No way. Maybe half way and they were done.
Is it the easy route when junk food, candy and food dye filled treats are so easily accessible? No of course not. I have to tell them no and why they can't have things all the time. It's not that I don't want them to not enjoy these fun treats every now and then but I do want to empower them with healthier choices. For them to learn why I have made the choices I have so when they get older they can make the choices for themselves.